The Cochise County Library District and libraries around the county will be hosting a series of events in 2021, including two countywide "Big Reads," in order to raise awareness about local food.
The following events are currently scheduled. Check back as more are added.
March, 2021 – "Big Read" of Coming Home to Eat by Gary Nabhan


Everyone is invited to read "Coming Home to Eat" by Gary Nabhan with us. Read on your own or as a part of a book club or other group.

Copies of this book are available at all libraries in Cochise County, as well as at local bookstores. Ebooks also available.

Wed., March 24, 6pm – Growing Food Here – a Zoom session with local farmers and experts on local growing
 
Wed., March 31, 6pm – Pop-Up Book Discussion – A discussion of the book Coming Home to Eat and local eating, open to anyone who wishes to attend

Wed., April 7, 6pm – A Conversation with Gary Nabhan – A talk by Gary Nabhan, author of Coming Home to Eat, about eating local in our area

June, 2021 – "Big Read" of Animal, Vegetable, Miracle by Barbara Kingsolver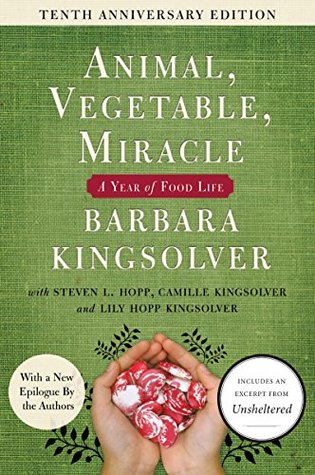 If your book club is interested in reading one of these books, we have book club kits. Contact us for more information.